Futsal's Road to the 2022 Saskatchewan Winter Games
---
---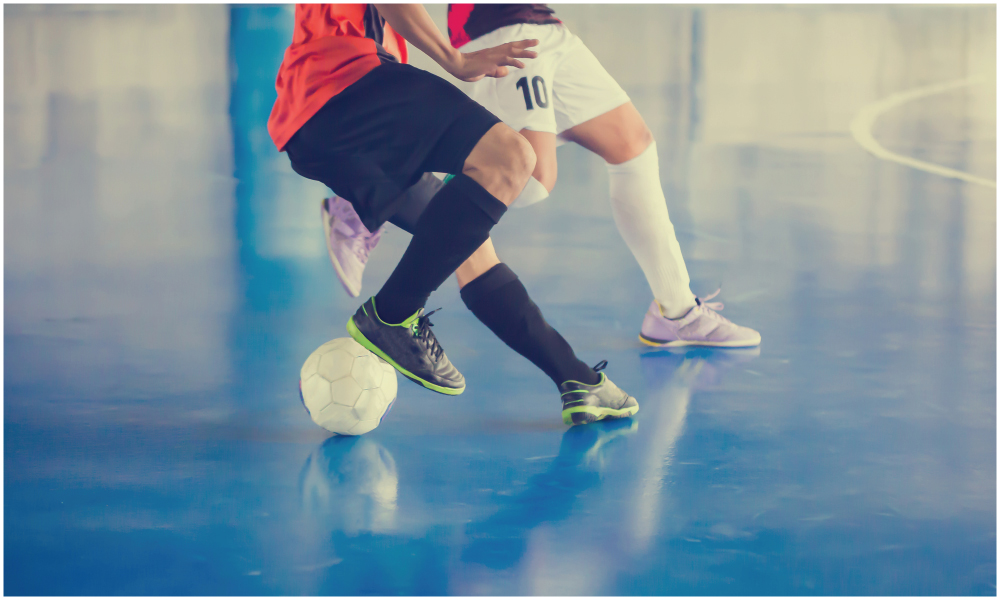 ---
We are excited for Futsal to make it's debut in the Saskatchewan Winter Games in 2022!
Futsal has been a growing game in Saskatchewan, and we are looking forward to this tremendous opportunity! As Futsal grows across Canada and opportunities expand throughout our province, we are excited to be part of the growing provincial Futsal network, and support Futsal development throughout Saskatchewan. Below is the news article from the Saskatchewan Soccer Association website regarding the 2022 Saskatchewan Winter Games. Please visit
www.sasksoccer.com
for up-to-date futsal information from around our province.
---
Saskatchewan Winter Games
The Saskatchewan Winter Games will be hosted in Regina from February 20-26, 2022. The year 2022, will also mark the 50th anniversary of the Saskatchewan Games, and it is sure to be an event to remember. There will be more than 1,800 athletes, coaches and officials from 17 different sports gathering in Regina to share in the thrill of competition and camaraderie on the provincial stage.
For futsal, our goal is to field U15 (players born in 2007/08) female and male teams in each of the 9
Sask Sport Districts
. Saskatchewan Winter Games team selections are open to all participants and are operated in partnership with the Sask Sport Districts. Information on player ID Camps and evaluations will be made available later in the year once Coaches have been selected.
Coaching and Team staff applications
are now available and will close March 15th, 2021.
What is Futsal?
Futsal is the only version of the indoor game recognized by FIFA. It is played 5-aside on a smaller, hard court surface, with a low bounce ball that allows each player to make technical and tactical decisions in a productive environment that still encourages the physical and social elements associated with soccer.
Why Futsal?
Launch a Futsal Program
Our goal is to have futsal opportunities for players in every corner of the province, leading up to and as part of the legacy of the Saskatchewan Winter Games.
Learn more about starting a futsal program in your community by
starting here with our Futsal 101 Webinar
. It is 24 min long and will give you the basics on the Futsal Rules to help you gain the knowledge and confidence to launch a program in your community.
Also, join our February 11th Member Call (details below) and reach out to us!
Octavian Iliuta
, our Coordinator of Competitions, will be happy to help guide you along the way.
Member Call - Intro to Starting a Futsal Program
Member Organizations and individuals interested in starting futsal and supporting the growth of the game in Saskatchewan are welcome to join us on February 11th at 7:00 PM for a Member Call to learn more.
Funding
Member Organizations can apply for up to $5000 in funding through MAP Grant Special Projects to help with starting up or expanding their current futsal programs.
The MAP Grant application process for 2021 will begin in April.
Learn more here
.
Coaches
The application process for coaches for the Saskatchewan Winter Games teams is now open. Coaches are required to hold a minimum C-Licence for the Saskatchewan Winter Games, however, there is no futsal experience necessary to apply and coaching education will be available leading up to the event.
*Deadline to apply is March 15th, 2021.
Referees
Futsal has its own unique rules.
The Futsal Referee Entry Level online module is available to both new referees and existing soccer referees. Registration can be completed online through your Member Organization Ramp Registration portal.
Futsal Development Work Group
Since 2016, SSA has had a Futsal Development Work Group. This group has been a great asset to SSA and the development of futsal in our province. Their expertise will continue to be invaluable in the build up to the Saskatchewan Winter Games. The current members of the group include:
If anyone has interest in joining the Futsal Development Work Group contact
Rahim Mohamed
.
Saskatchewan Winter Games Timelines
Resources